TV Today Network reported flat revenues marginally up 0.5% YoY to INR 2236mn(Elara E : INR 2241mn), as the growth in TV broadcasting segment(contributing 83% of sales) by 3.4% YoY & the digital business(other operating revenues up 20.4% YoY) was largely offset by weakness in radio business(down 54.4% YoY) and newspaper publishing business being shut during the quarter having no operational revenues for the quarter v/s INR 85mn in Q3FY20.
TV broadcasting space(contributing 83% of revenues) grew 3.4% YoY to INR 1,859mn led by strong recovery in ad spends across major verticals post the unlock along with festive season. TV Broadcasting segment delivered strong EBIT margins of 36% during the quarter, up sharply 780bp YoY, which is the best performance in last 10 quarters going back to Q1FY19 levels.
Radio broadcasting segment (contributing 1%) which has been a drag, continued to decline 54.4% YoY to INR 21mn. The segment incurred a loss of INR 38mn during the quarter vs a loss of INR 19mn in Q3FY20.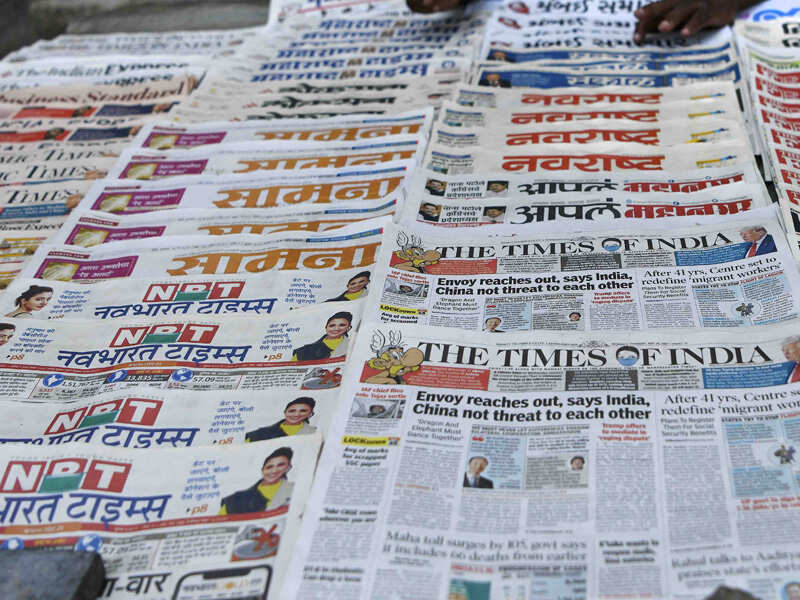 Newspaper Publishing segment has been shut during the operations & thus reported no operational revenues for the quarter. Segment reported a loss of INR 8mn during the quarter vs loss of INR 6mn in Q3FY20.
Other operating revenues for the quarter(contributing 16%), witnessed a strong growth of 20.4% YoY to INR 355mn led by the digital business of Aaj Tak during the quarter. Segment reported a margin expansion by 80bp YoY to 23% indicating strong profitability.
Overall EBITDA Margins for the quarter improved sharply by 735bp YoY to 34.7%, largely on the back of TV broadcasting segment having highest contribution delivering strong profitability during the quarter coupled with cost rationalization measures enabling lower fixed costs(employee costs down 2% YoY and other operating expenses down 10% YoY).
PAT for the quarter grew by 46% YoY to INR 548mn on the back of strong overall operating performance, lower interest costs by 26% YoY, higher other income & lower tax rates.